What is Rx Health Academy?
Rx Health Academy is an 8 week online video-based training program that teaches you, step-by-step, how to be a pharmacy technician and turn these skills into career changing results.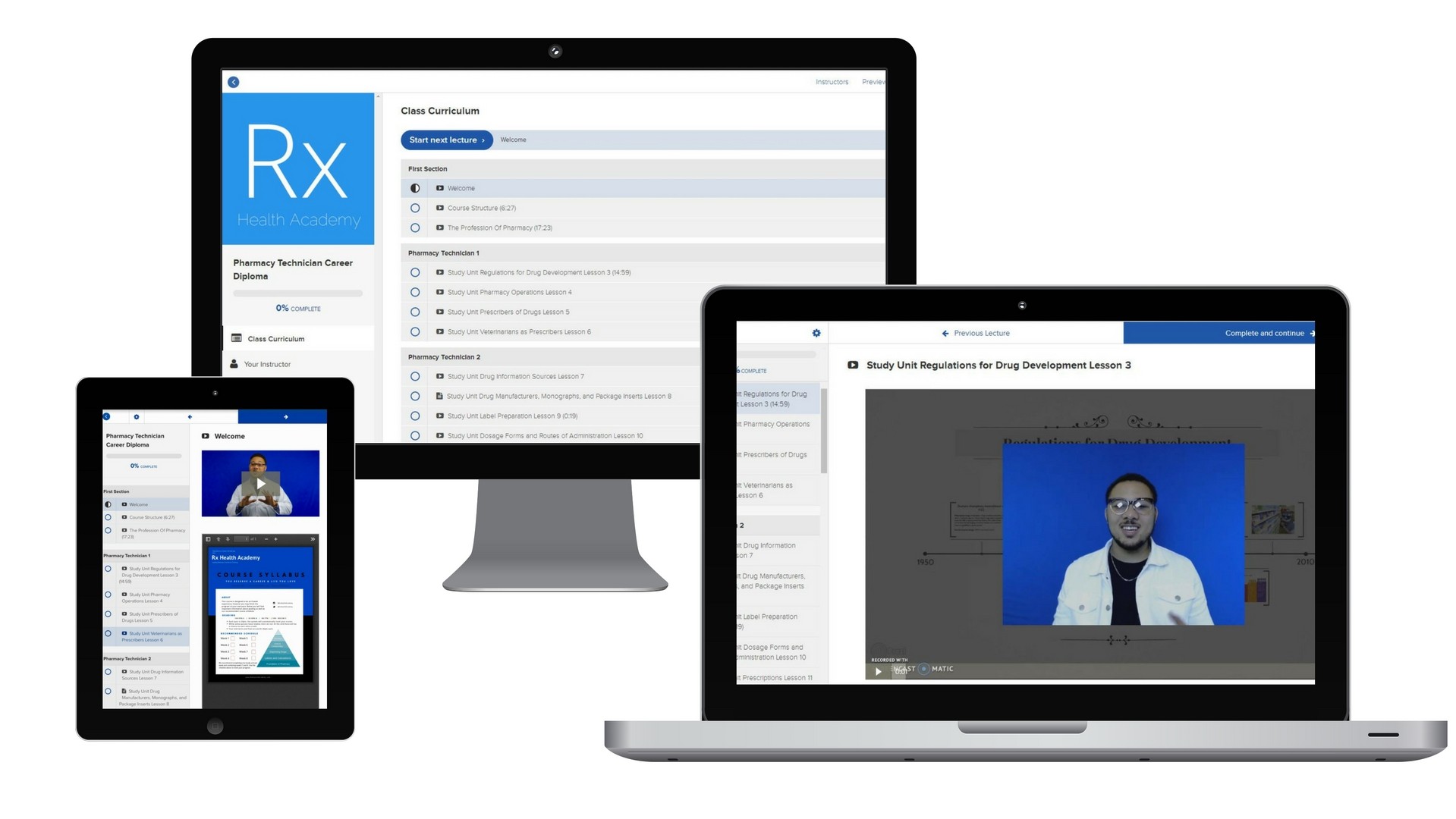 How am I going to learn?
Each Module is filled with a digital textbook, training review videos, done-for-you templates, resource lists, and action guides. You'll watch and learn from your computer, or download your training to your tablet or mobile device.
Our goal is to make your online learning experience as easy and enjoyable as possible.