Introduction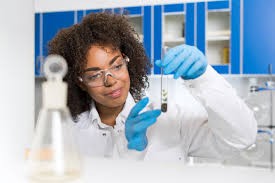 A pharmacy technician is a health care provider who performs, pharmacy-related functions, generally working under the direct supervision of a licensed pharmacist. In this career, you work alongside pharmacists and pharmacy aides to help customers, complete administrative duties and handle medication prescriptions. Your main duty will be filling prescriptions. Due to the sensitive nature of medication, a big part of your job is to verify that the prescription information is accurate. You might work in a variety of pharmacy environments, such as a retail setting, hospital, insurance, IV lab or mail-order pharmaceuticals companies.
About the Pharmacy Technician Certification Exam
The Pharmacy Technician Certification Board is responsible for ensuring that Pharmacy technicians meet predetermined standards that convey competency in the field of Pharmacy. These standards include having Knowledge and Skills pertaining to Pharmacy practice. In order to become a Certified Pharmacy Technician interested candidates need to apply for certification through the PTCB website, www.ptcb.org. In order to qualify for certification candidates must meet the following criteria
Educational Requirements for Pharmacy Technicians
High School Diploma or an equivalent educational diploma

Provide full disclosure of all criminal actions and all State Board of Pharmacy registration or licensure action

Receive a passing score on the Pharmacy Technician Certification Exam (PTCE)
Pharmacy Technician Certification Exam (PTCE)
The pharmacy technician certification exam is a computer-based 90 question multiple choice examination given over a two-hour time frame of that time 1 hour and 50 minutes are allotted to the actual test the remaining 2 minutes are for a tutorial and a post exam survey 80 out of 90 questions or scored and 10 questions are unscored test takers will not be able to determine the differences between the scored and unscored questions because the unscored questions are randomly distributed throughout the exam.
Scoring
The PTCB uses a scaled scoring system. Candidates receive scores ranging from 1,000 to 1,600 a passing grade is a 1400.
The Content
As per the Pharmacy Technician Certification Board test questions are determined based on 9 knowledge domains. These domains can be seen on the next page.
Scheduling Your Exam
The PTCB is Administered at Pearson VUE testing centers. Pearson VUE testing centers are available Nationwide. They offer computer-based testing for a multitude of professions including the Pharmacy Technician Certification Exam potential CPhT candidates can sign up for testing slots by following these directions:
Go to www.PTCB.org

Click on "apply for certification"

Create an account or log on to an existing account

Pay the $129 fee

Receive authorization to schedule and take the PTCE. Candidates are sent an authorization to test letter via email

Go to www.pearsonvue.com/ptcb/ or call 866-902-0593 to schedule an appointment

Choose a date, time, and location that works best for you to take your exam
Unofficial preliminary results are available immediately after taking the exam. Official exam results are scored and will be posted to your account within 2 to 3 weeks.